Pite Havsbad Camping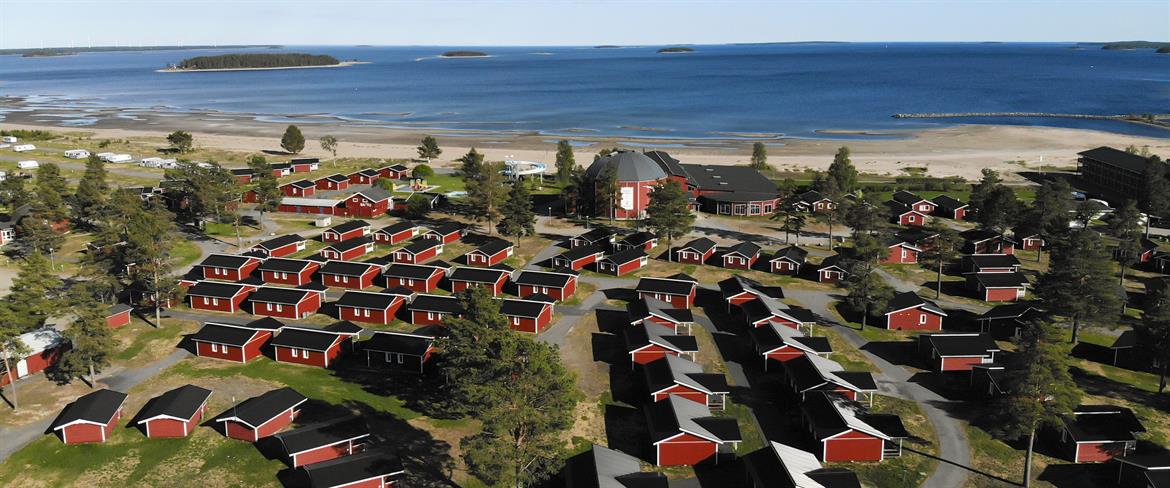 Pite havsbad is one of Sweden's most popular campsites, right next to the hotel and the long sandy beach famous for the large amound of sunny hours.

We have cottages to suit most families and groups, from smaller cottages for four persons to larger cottages and bungalows with up to six beds.

The campsite is open from mid-May to mid-September. All options will give you access to the service buildings with kitchen, toilets, showers with free hot water. During the summer there are lots of activities, food and events to participate in, that together with the beach, ocean and sun has given us the nick-name Nordic riviera!

Welcome to Pite Havsbad!



Zugänglichkeit
Begleithunde willkommen, Behindertentoilette, für Rollstuhlfahrer zugängliche Badezimmer, geeignet für Rollstuhlfahrer, Restaurant mit Behindertentoilette, rollstuhlgerechte Duschen
Einrichtungen
Aktivitäten:

(Verkaufs-)Buden, Baden

Allgemeine Einrichtungen:

Gaststätte, Bierstube, Geschäft, Kinderschwimmbecken, Kiosk, Planschbecken, Schwimmbad, Spielplatz, Strandbad, WIFI

Camping und Hütte:

Servicebüro

Classification:

*****

Golf:

Pitching Course(9 hål)

Kapazität:

Anzahl Campinghütten(230), Anzahl Wohnwagenplätze(850)

Natur und Landschaft:

Badestrand

Preisniveau:

budget, hoch, mittel

Restaurantbetrieb:

Grill

Saison:

Sommer

Sportaktivitäten:

Beach-Volleyball, Minigolf, Volleyball
Kontakt
Hotellvägen 50
94143 Piteå