Stor-Räbben island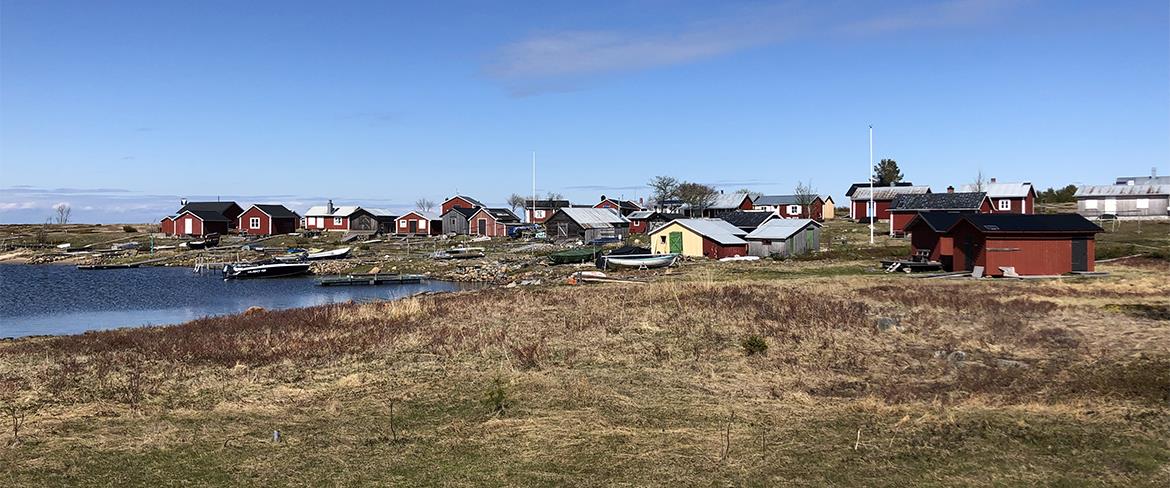 Stor-Räbben is a very beautiful island, with a catastrophic barren nature different from the nature that exists on the mainland. The island is included along with Lill-Räbben, Stenskär, Norra Bondökallen and Olasvenskallen in a nature reserve. The latter two islands are bird protection of nesting greylag goose, eider and towers muzzle.

On Stor Räbben there are plenty of remnants of ancient seal hunters and fishermen when Stor Räbben was the archipelago's largest fishing camps in the 1800s. The remains are ancient mazes and house foundations. These are assembled around the large beacon crowning the island's peak. As a beacon can be found easily by following a marked trail. Another interesting relic of the island is a number-slab. On a vertical rock you can find water marks engraved - The top is marked 1750 and the lowest in 1884. At that time, people thought that the amended water line was caused by the sea falling away. Nowadays, we know that it is due to land rising.
Jetty and toilet is available
A cottage is for rent and you need a boat to get here.
Einrichtungen
Allgemeine Einrichtungen:

Feuerstelle

Camping und Hütte:

Trockentoilette

Hafenausstattung:

Gästehafen

Natur und Landschaft:

Naturschutzgebiet
Kontakt
Auskunft

| | |
| --- | --- |
| Kontakt | Piteå Turistcenter |
| Telefon | +46 0911 933 90 |
| E-Mail | visit@pitea.se |