Kust Hotel and Spa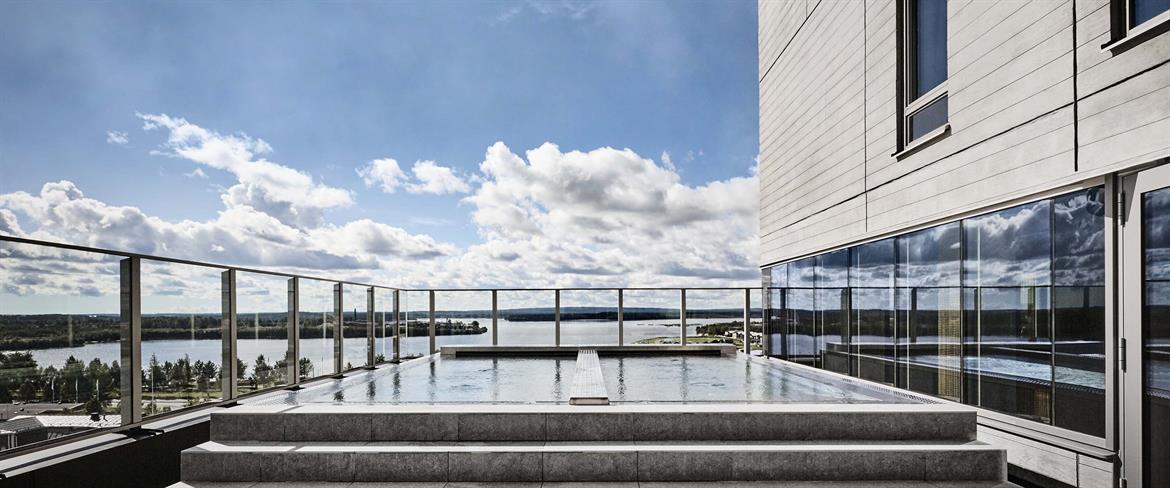 KUST Spa is 500 square metres of indoor and outdoor luxury, with a breathtaking view of the river and forests. A mingling of hot and cold – everything you need for a physical and spiritual communion with nature, with water in all its forms as the common denominator. Serene movements and quiet conversation ensure a tranquil atmosphere. Move from icy waters to hot saunas. From exhausted and stressed to calm and rested.
KUST Spa is a peaceful spa with still waters. We save the bubbles for the champagne and cava, which are served well-chilled in the spa lounge.
Don't miss the chance to be embraced by the warmth and heavenly scents!
Japanese scrub • Rainfall shower • Steam sauna • Aroma sauna • Dry sauna • Ice spring • Outdoor relaxation pools • Cold pool • Foot bath • Hot benches • Spa lounge • Outdoor terrace • Treatment rooms