Grans Agriculture Museum
Attractions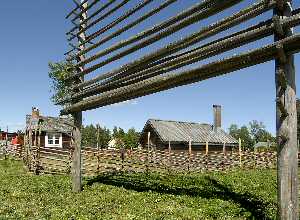 The summer of 2002 an exhibition was built at Grans Naturbruk Museum. In the exhibition you can find old tools and gear that were used in the Norrbotten agriculture.
Facilities
General facilities:

café, restaurant

Museums, Galleries and crafts:

museum
product presentation is missing or is not translated into the current language.
Sidan kontrollerad: 8/30/2019 4:44:46 PM