Soulful December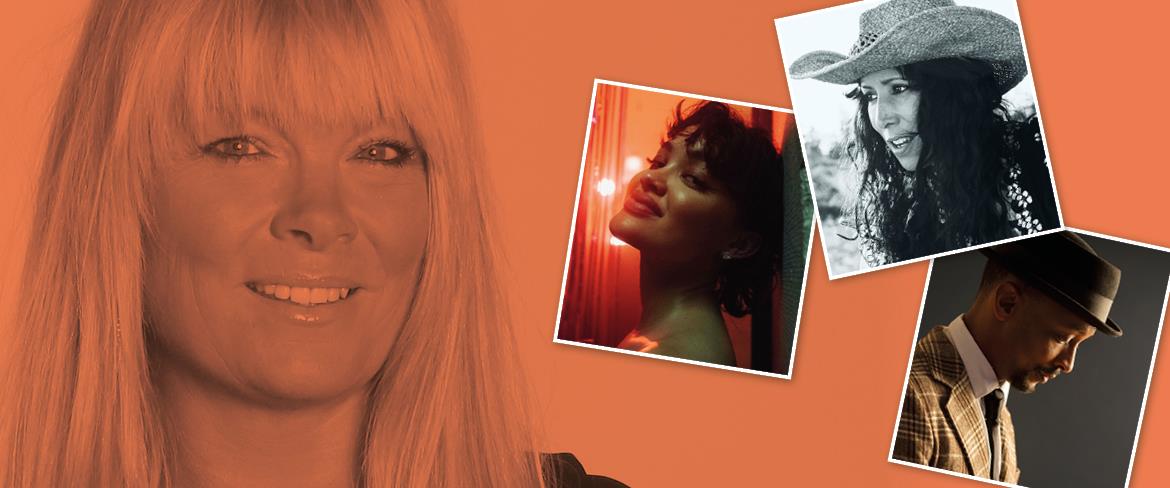 Soulful December with Norrbotten Big Band together with Britta Bergström and guests! Soon it's Christmas again and after a year where everything was turned upside down, it feels extra nice that something can at least be (almost) just like previous years. For the sixth year in a row, Norrbotten Big Band and Britta Bergström with guests now invite you to an evening in the spirit of the soul, led by Joakim Milder.
The singer and Luleå resident Britta Bergström is annually the safe voice behind a number of artists in TV programs such as Allsång på Skansen, So much better, Melodifestivalen and Eurovision Song Contest. During Soulful December, Britta generously shares the stage and, together with the big band, invites hand-picked soul voices to Norrbotten. This year we meet shooting star Daniela Rathana together with veterans Daniel Lemma and Linda Pritchard. Britta's driving colleague Kerstin Ryhed is also on stage.In recent years, Daniela Rathana has shared the stage with artists such as Oskar Linnros, Zara Larsson, Seinabo Sey and Kent.
Now Daniela takes the step into the spotlight. As a solo artist, she released her debut EP Halva vägen free in 2020 - produced by, among others, Oskar Linnros. In the same year, she was also twice nominated for a Grammy. 2021 came debut album Rathana Club. With its diary-like lyrics and its very own way of bringing together pop, soul and a number of other influences, this star is one of the country's most exciting names right now. The journey has just begun and we are happy to be a part of it! Tonight's first veteran Daniel Lemma is a live artist of rank. He is perhaps best known for his radio hits, If I Used to Love You which sold gold and the latest single One Small Step which is currently rotating frequently on the radio. But it is on stage, with a large, tight, pulsating band in his back that he should most of all be heard. And this is where his distinctive voice, with as much vibrato as rhythmic punch, really comes into its own! Last but not least, we meet another veteran of the singer and dancer Linda Pritchard, the Diggiloo favorite who in 2018 took the step up on the musical scene with Stephen Schwartz's musical Godspell. Linda has accomplished a lot during her career. Among other things, she has participated in Idol, driven behind the world star Céline Dion, danced in Magnus Uggla's revue and participated in the Melodifestivalen not just once, but twice.
You can expect a stuffed toffee with this gang on stage!
Accessibility
disabled parking, handicap friendly, toilet for disabled persons
Rates

| Price Category | Pricetype | Price | Info |
| --- | --- | --- | --- |
| Tickets | Presale | 250.00 SEK | - |
| Tickets | Presale | 140.00 SEK | - |
| Tickets | Presale | 140.00 SEK | - |
| Tickets | Presale | 215.00 SEK | - |
| Tickets | Admission | 295.00 SEK | - |
Opening hours
12/10/2021
Fri
 

19:00 
Studio Acusticum, Stora salen
Contact
Kunskapsallén 14
94163 Piteå