Children's Saturday - Miramos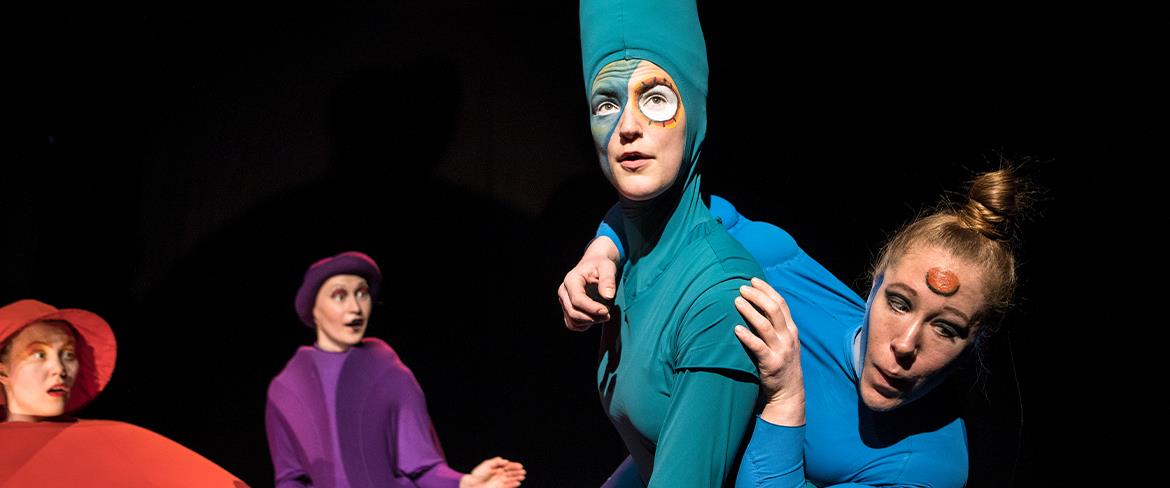 In Miramos you get to meet four imaginative creatures who are on a temporary visit here on our blue-green planet. Curious and wondering, they explore the world. But where do they come from and what are they really doing here?

Miramos is a magical and playful journey beyond time, among colors, shapes and fantasies. About daring to approach and eventually maybe become friends with someone who does not look like you do.

Inspired by the artist Joan Miró's imagery, Norwegian choreographer Torgunn Wold and Spanish playwright Paulo Serantes have created a playful and wordless performance in the meeting between dance, theater and music.

Miramos is aimed at children from 4-8 years and family. Spinns dancers Felicia Sparrström and Hannah Karlsson and guest dancers Annika Vestel and Britta Kangas participate in the performance. The music for the performance consists of classical music by composers such as Gabriel Fauré, Claude Debussy and Camille Saint-Saëns.

Children's Saturday is a co-production between Dans i Nord and Studio Acusticum.

The craft corner and the concert hall café open at 13:00.
Come and cuddle at Acusticum!
Accessibility
disabled parking, handicap friendly, toilet for disabled persons
Rates

| Price Category | Pricetype | Price | Info |
| --- | --- | --- | --- |
| Free of charge | Free entrance | Free entrance | - |
Contact
Kunskapsallén 14
94163 Piteå