Storforsen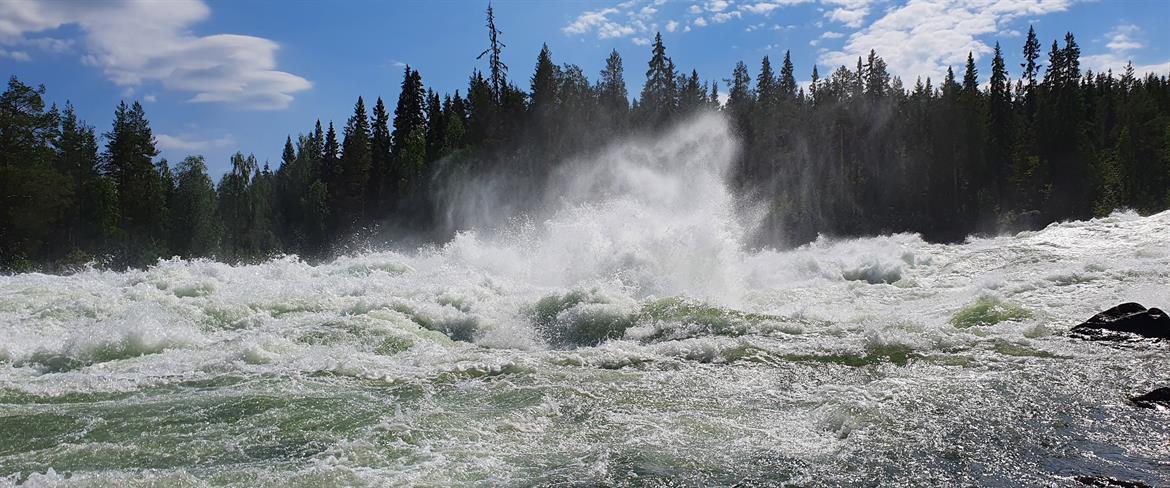 The nature reserve was established in 1971 and expanded in 1997.
Europe's highest unbound rapids are located by road 374, 40 kilometers west of Älvsbyn. The fall distance is five kilometers and the fall height 82 meters. The last two kilometers the river falls 60 meters. In addition to the rapids, you can see the Dead Fall, giant pots, ravines and rare plants. There is bridges / ramps adapted for the disabled. The rapids are visited annually by about 150,000 people.
The nature reserve is a good example of a mighty northern river landscape.
At Storforsen, much has been done to facilitate visitor information, hiking trails, rest areas and bins.
Large parts of the area are accessible.
During the summer months there is a restaurant and a craft and souvenir shop.