Cabin at Mellerstön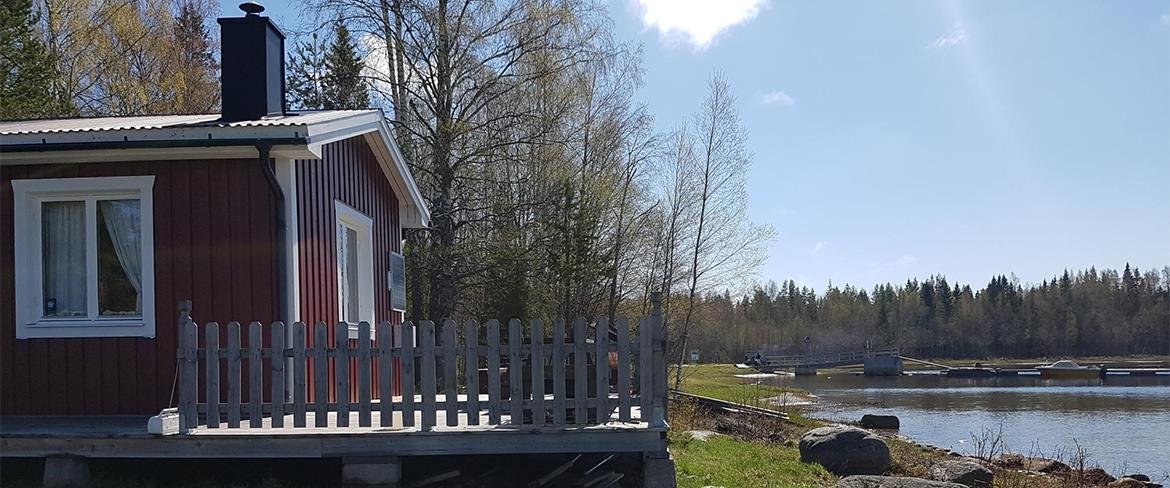 This coastal cottage is located at a protected bay on the island Mellerstön, in the archipelago of Piteå. The cottage is a perfect place for relaxation and connecting with each other, and with nature.

In summer you reach the Island by boat, 30 min from Renöhamn or 45 min from central Piteå.. In winter you reach the cottage by snowmobile or skis from the mainland (Renöhamn 12 km, Piteå 19 km).

The cottage is an original fishing cottage and equipped with a kitchen with gas stove and gas fridge, a wood stove, and bed capacity for 4 persons. Other equipment includes a small fishing boat, cooking equipment, blankets and pillows. You have to bring your own water and food, as well as bed sheets and pillow-cases or sleeping bag. A simple outhouse will be your close to nature toilet.

This cosy cottage is beautifully located alone on a small cape of the large Island. You are surrounded by the sea and the subarctic nature as your neighbor with the native boreal forrest where deer, moose and reindeer roam. In spring and summer cranes call from the bogs and you can hear the play of black grouse. The Sea eagle is nesting in the area and at sea you may spot the grey and the ringed seals.

At the nearby (150 m) boat wharf is a free sauna located, a small sandy beach and additional toilets (outhouse style). From here you can explore trails of the island, do birding, explore the flora and in late summer pick raspberry, arctic bramble, cloudberry and sea buckthorn. In fall you can search for mushrooms. The island is perfect for kayaking with shallow shores and fishing is free, you can use the fishing boat of the cottage.

Our coastal Cottages are open for rental in winter time and as long as the ice-conditions permit transportation on the ice. There are snowmobile trails to the islands from Svartnäsudden on the mainland in case you have your own snowmobile. Important; the responsibility of a a safe travel to and from the cottage is always your own.

The cottages have only a wooden stove as heating, there is wood for the stove at the cabine, but you need sleeping gear (sleeping bags etc.) and proper clothings for winter conditions.

Please contact us for more information and visit our website to make reservations.
Welcome out at sea!

Facilities
Camping and cottage:

outdoor privies, stoves for wood, paraffin, or gas

General facilities:

fireplace, private jetty

Kitchen and household:

fridge, primus stove

Price level:

budget

Season:

All-year