Kalahatten - mountain views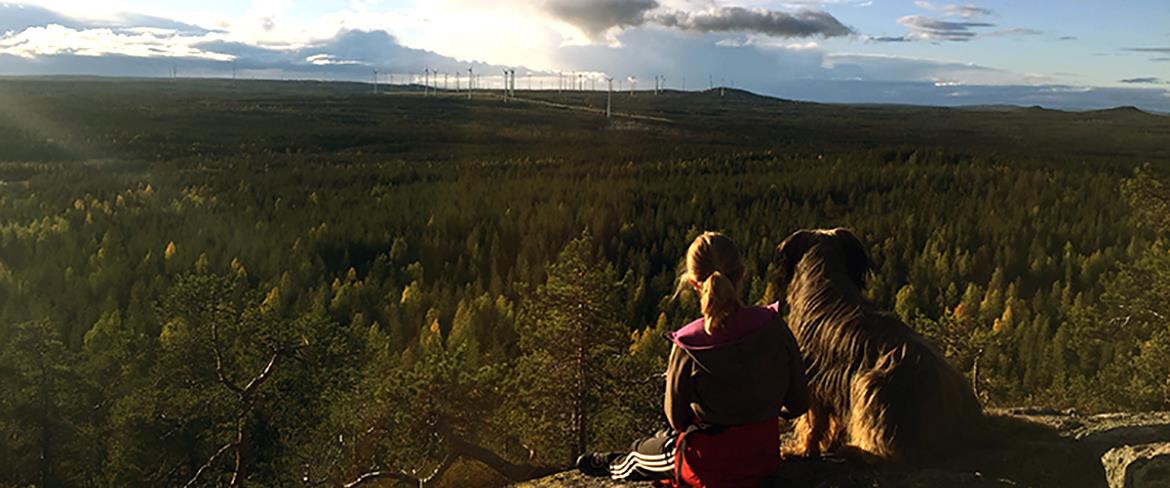 Piteå´s highest mountain with a view over the whole Piteå River Valley. From Kalahatten its easy to see the effects of the inland ice when it withdrew from south-east to north-west and how hills and lake systems were formed.
The top is 243 m above sea which gives you a view over Svensbyn, Infjärden and the ocean. Kalahatten is a Kalott mountain where the mountainsides have been worn down by the ocean a long time ago. To get there you could walk the Eliasleden-trail which is 26 km long. 
Here you can also find a 4 000 year old sacrificing area. On the top of the mountain there is a wind protection and fireplaces.
Getting there
It is located about 20 km west of Piteå. Follow road 373 towards Arvidsjaur, turn in Stockbäcken towards Kalamark.
Facilities
Access:

camp fire site, open to the public, shelter
Contact
Information

| | |
| --- | --- |
| Contact | Piteå Turistbyrå/Piteå Tourist Centre |
| Phone | +46 0911 933 90 |
| E-mail | visit@pitea.se |